During winter in the U.S., we are usually surrounded by Christmas ads, red and green decorations and festivities that generally revolve around Dec. 25. And while it is a beautiful and important holiday, we want to take a moment to showcase other winter holidays that celebrate traditions and cultures from around the world: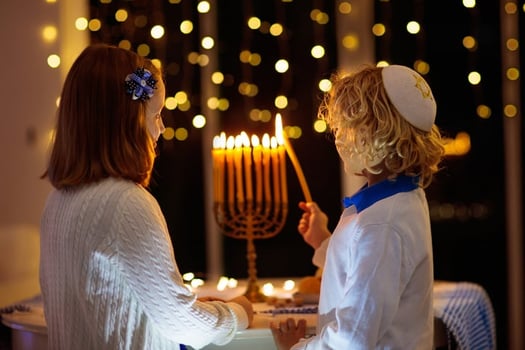 Hanukkah
This eight-day Jewish holiday is observed in remembrance of an ancient miracle in which one day's worth of oil burned for eight days in the Holy Temple. The holiday is based on the Hebrew Calendar and can fall anywhere from late November to late December. Hanukkah traditions and festivities include lighting candles on the Menorah each night, singing songs, reciting Psalms, playing games and exchanging presents.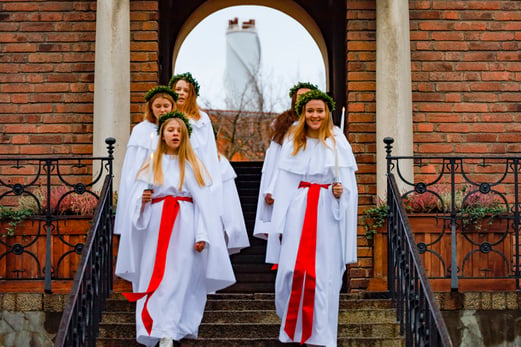 St. Lucia's Day
This festival of lights celebrated on Dec. 13 originates from Sweden, Norway and Finland. It marks the beginning of the Christmas season and is meant to bring hope and light during the darkest time of year. Families observe St. Lucia's Day in their neighborhoods with processions around town, and at home by having one of their daughter's dress in white and serve coffee and baked goods to the members of the family and other guests that may visit that day.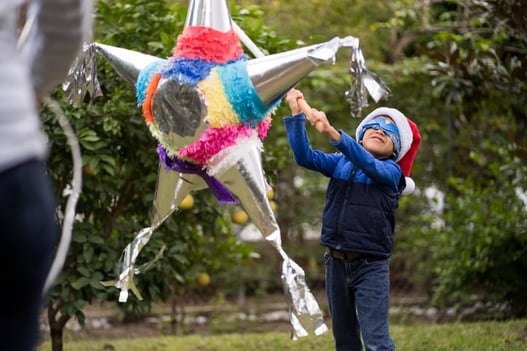 Las Posadas
During Dec. 16 – 24 each year, this nine-day celebration is most commonly celebrated throughout Latin America, Mexico, Guatemala, Cuba, Spain and parts of the United States. Each night, a procession of people will go to a party at a different home or location and symbolically ask for shelter to commemorate Mary and Joseph's search for an Inn. During the celebration, the procession stops at each location to sing and pray, eventually ending at home or church with music, dancing, eating and a special piñata for the kids.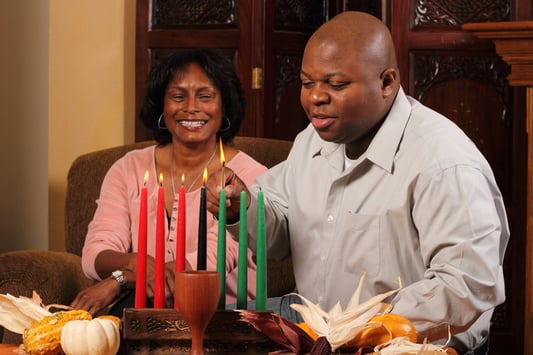 Kwanzaa
Kwanzaa, which means "First Fruits," is a cultural tradition based on ancient African harvest festivals. Centered around celebrations of family, life and unity, it takes place from Dec. 26 to Jan. 1. To honor the holiday, many will dress in special clothes, decorate their homes with fruits and vegetables, share readings and reflections of the African Pledge, and partake in a candle lighting ceremony on the Kinara.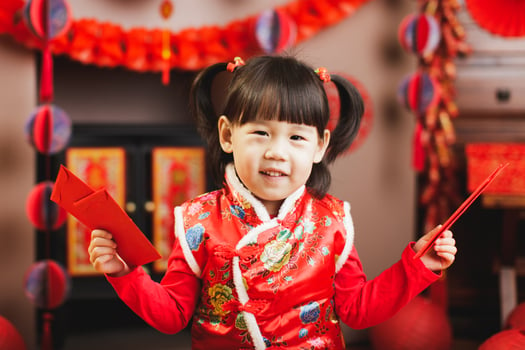 Lunar New Year
Many countries that follow lunar calendars including Taiwan, Vietnam, Singapore, China, Malaysia, and more, don't celebrate the New Year on January 1st. Lunar New Year can be celebrated in January, February, March, April, September or November, depending on the lunar calendar, but February and April are the most common times.
Lunar New Year traditions vary from culture to culture but many of the customs and traditions include exchanging red envelopes or silk pouches containing money, setting off fireworks, playing games, eating traditional dishes, cleaning the house and holding parades with colorful costumes.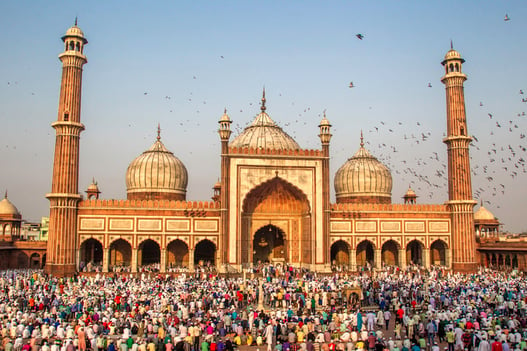 Eid-al-Adha
Sometimes referred to as the "Feast of the Sacrifice," Eid-al-Adha is an Islamic holiday celebrated worldwide and one of the most important festivals in the Muslim calendar. The day of the holiday varies depending on the Islamic lunar calendar each year.
To celebrate, families traditionally dress in beautiful clothing and perform prayer and sacrificial ceremonies. Ultimately, a feast is shared with friends, neighbors and those less fortunate to make sure no one goes without.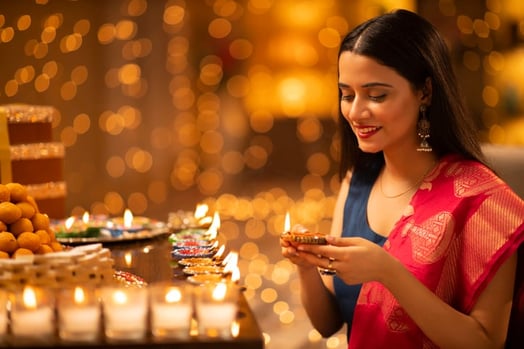 Diwali
This five-day festival observed by Hindus, Sikhs, and Jains all over the world is celebrated in late October or early November. The religious holiday is also referred to as the "Festival of Lights" and symbolizes the victory of good over evil, light over darkness and hope over despair.
To celebrate, many will dress in beautiful clothing and illuminate their homes in Diya and Rangoli. They will light fireworks, give honor to Lakshmi, the goddess of prosperity and wealth, and partake in family feasts while sharing mithai (sweets) and gifts with one another.
The beauty from around the world is truly magical this time of year. We hope everyone, no matter how you celebrate the holidays or New Year, has a safe and meaningful day filled with love and light.