This May, the theme for Asian American & Pacific Islander Heritage Month is "Advancing Leaders Through Collaboration." The Federal Asian Pacific American Council has worked hard to emphasize the importance of diversity, transparency, and inclusion of AAPI people, here is a list of influential AAPI leaders that have made an impact on businesses and communities.
Marvin Chow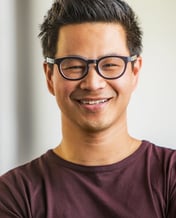 Marvin Chow is currently the Vice President of Marketing for Google. Before residing in his current position, he joined as the Senior Marketing Director of Google Asia Pacific. He focused on streamlining Google product demonstration to consumers. This led him to assist with the launch of Google+ project, which Google utilizes as its social media platform. Through his success, he serves as an investor and advisor to a variety of startups.
Bill Naito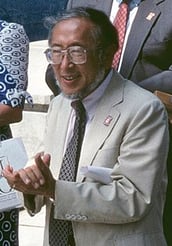 Bill Naito was an American businessman, civic leader, and philanthropist out of Portland, Oregon. He advocated for the importance of both public and private investing. So much so, that he is credited with reversing an economic decline in the area during the 1970s. He did this by purchasing and renovating older buildings and encouraging others to invest in the potential of the downtown area. He held a variety of leadership positions, served on advisory committees, and was honored with dozens of awards for economic work.
Cynthia Sugiyama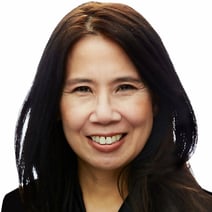 Cynthia Sugiyama is the Senior Vice President and Head of HR Communications at Wells Fargo. She leads and manages a team that produces communications for a company of more than 260,000 employees. She has extensive knowledge of the public relations field, issues management, community relations, and employee communications. Through her strong leadership skills, she has been employed at a variety of global Fortune 500 companies such as Walmart and Gap.
Harry Leong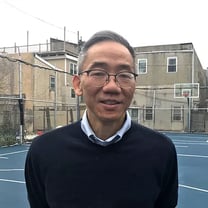 Harry Leong is the president of the Philadelphia Suns, a volunteer-led youth organization that "seeks to build character in [their] members so that they would be positive influences in [their] team and community as well as productive team players in their personal and professional lives." The organization began in 1972 as a way for the local children to engage athletically through sports and leadership. Through the community they have built, the Philadelphia Suns have now grown into a national non-profit. Since 1989, Leong has become the heart of the organization, inspiring the youth to become the leaders of tomorrow.
Tammy Duckworth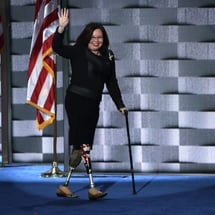 Tammy Duckworth was the first Thai American woman and the first woman with a disability elected to Congress. From 2013 to 2017, she represented Illinois's 8th congressional district in the United States House of Representatives. During her time in office, she also gave birth, and was the first serving member of Congress to do so. She enacted many changes while in her position, including bills such as the Friendly Airports for Mothers Act. Now a retired Army National Guard lieutenant colonel with a Purple Heart, she is celebrated for her brave service in Iraq, where she suffered a grenade attack while flying a helicopter. Losing both of her legs didn't stop her from serving in the Illinois National Guard, though.