Since 2015, Flagship has enjoyed a great working relationship with Best Buddies to employ and support the inclusion of differently-abled individuals, and to celebrate each person as a unique individual.
Each year, we also participate in Best Buddies events within the Bay Area to help raise money and awareness and further support the organization's mission. In 2019, Flagship was honored to receive the Outstanding Employer Award from the Best Buddies' Bay Area Chapter in recognition of our partnership and support.
"Every year we give this award to an employer partner that plays an integral part in spreading our mission through providing opportunities for friendships, jobs, leadership development and inclusive living. Since Flagship's involvement with our organization, the team has the largest number of participants any local employer has hired! Truly incredible." - Chanel Brisbane, Program Supervisor, Best Buddies Jobs San Francisco.
This year, though the work and participation looked a little different, our employees still rose to the occasion.
Ryan Bailey, Food Management Coordinator out of Menlo Park, CA, who serves as our main point person between

Flagship

and the Best Buddies organization, was nominated as one of the BB "Champions of the Year" for his support and dedication to program.

As part of his efforts, Ryan organized a safe and social distanced cycling event to raise money for Best Buddies' end of year gala. In total, Ryan and his support team were able to raise over $4,000!


Megan Seadler, Front of House member out of Menlo Park, CA also made a major contribution to the organization. As part of Best Buddies' virtual Friendship Walk event this year, Megan raised over $5,000 which was the most amount raised by any one person in California!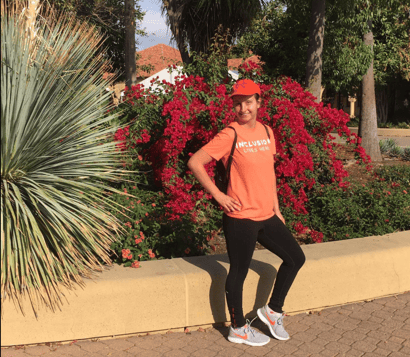 The funds raised by Ryan and Megan allow the BB organization to continue its programing and affords differently-abled individuals opportunities for employment, a sense of independence and lifelong friendships.