Kristin H. – Senior Director of Strategic Sourcing
Kristin is one of our bold and vibrant Flagship team members. Under her outstanding leadership during her military service, she was encouraged to embrace this side of herself fully. Captain Haggard deployed with the Logistics Task Force (LTF) 191 to Afghanistan 2005-2006 as a member of 191st Ord BN out of Germany.
"Our leadership was awesome. I used to do impressions of our Support Group Commander, COL Sawyer, from New England. He got wind of it and ordered me to do the impression for him. I was a little terrified, but I think I did a good job. Later, when we were back in garrison, I was the Vice for our Dining In, and I opened the ceremony with a speech as COL Sawyer," Captain Haggard recounts.
"I remember during the speech, I said something about how great the Soldiers are, and then I said "right, Tom?" to my Battalion commander, LTC Langowski (pictured with me). You must realize we do NOT call our superior officers by their first names. Ever. He was "Sir" or "LTC Langowski." So, it was a very irreverent thing to do and kind of a big chance to take in the speech. He laughed, but there was this warning in his eye, and I could almost hear him say "watch it, Burt." Afterward, when COL Sawyer got up to deliver his remarks, he did part of *his* speech pretending to be me. It was hilarious. And all these years later, I keep in touch with LTC Langowski, who now asks me to call him Tom, but I refuse."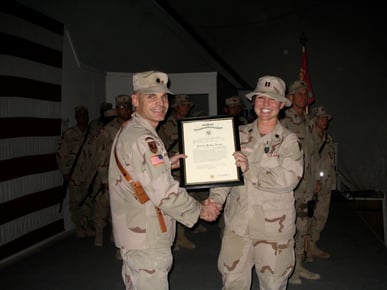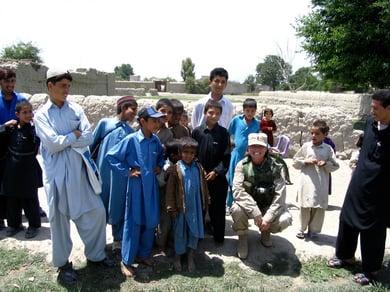 Bridgette J. – DE&I Specialist
Bridgette has a long history with the United States Army, serving this country in many different capacities. She was on active duty for 22 years and served four years in the Army Reserves.
Her field experience includes Iraq in 2007 and Afghanistan in 2010 at the height of the crisis in these regions. Sergeant First Class (R) Jackson served as a Human Resource Specialist and later as a Human Resource Manager, a position she held for 15 years.
Sergeant First Class (R) was also an Army Recruiter for four years and earned her promotion to Sergeant First Class. She later became the Recruiting Station Commander, running three recruiting Stations. After serving in that capacity, she was selected to become the 6th Recruiting Commands Equal Opportunity Advisor/Diversity Manager for the (West Coast).
Joining the United States Army opened the doors for her and her three daughters to enjoy a great life. "This chapter changed me for the better and helped me create a legacy I am proud of. I am proud to now say I am a Retired Army Veteran."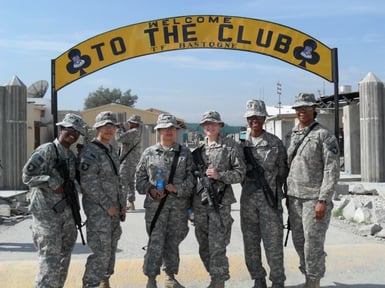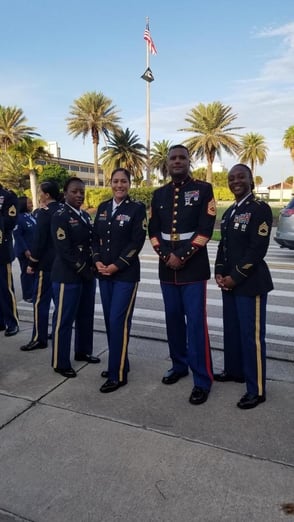 Stay tuned for Part 2 of our Veteran Spotlight Stories series to learn more about those who have served our country.