Sergeant Nathaniel J. B.
The beloved father of one of our Flagship team members, Chevon W., National Account Director.
Sergeant Barnes, is remembered for his discipline, patriotism, loyalty, and love for family and country.
He completed two Vietnam War tours and consistently expressed gratitude for the Army because he believed it saved his life. "The Army helped transform him into a man that became a loving father while he was alive." Chevon recounted.
We thank Sergeant Barnes for his service and honor him with great gratitude.

Donald B. – Site Manager
Transitioning to a new civilian life can pose many challenges for our servicemen and women, and Staff Sergeant Donald Bearden knows this firsthand. He served with the Kentucky Army National Guard for 12 years, leaving after two shoulder surgeries left him unable to carry out his duties safely.
For his first four years in service, he worked as a fueler in the 1204th ASB and served two tours, the first in Iraq (2011-2012) and then in Afghanistan 2019- 2020. Between his two tours, Staff Sergeant Bearden worked with the Military Police with the 940th MP Company, the 1103rd Law and Order unit, and 438th MP.
"I was bad off after getting out in 2021 and worried that I would not be able to find a good job with good pay and benefits due to the fact I could no longer work in the security field that I had spent most of my adult life working in."
He switched to management, doubting he would find a company to help him achieve his goals when he suddenly received a message from a Flagship recruiting team member offering him a position at one of our sites in Louisville, KY.
"Since coming to this company, I went from Ops Manager to Site Manager and have been 100% happy with the job and this company as it has provided me with great support from my managers, flexibility to deal with personal issues that have arisen, and the job security needed to make sure I stay on top."
We are proactively committed to our veteran recruitment programs and continue to use this as a pathway for veterans to build new careers as civilians.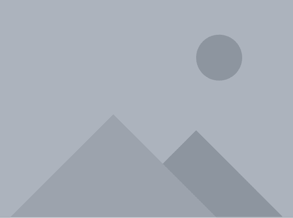 Sean B. – Line Cook
"Unfortunately, I don't have any photos anymore; too many moves!"
Sean joined the United States Navy in 2006 and was privileged to tour the world from Guam to Bahrain and everywhere in between! He also had the great honor of participating in the final run of the USS Enterprise.
"I fed the crew for a few months and then went back to Jacksonville, where I spent the rest of my time soaking up the sun on the beaches of Florida until I retired in 2012!"
Stay tuned for Part 4 of our Veteran Spotlight Stories series to learn more about those who have served our country.