June is a special time of year reserved for celebrating and highlighting the dynamic and diverse LGBTQ+ community, and for remembering the injustices many community members have faced throughout history and even still today. It is important to be involved, whether it be lending a helping hand, having a conversation filled with understanding and support, or participating in a variety of local pride events.
This month, Flagship is celebrating Pride and supporting the LGBTQ+ community as proud members and allies by raising money for a great cause. "We Work Better Together" apparel (mugs, stickers, tank tops, sweatshirts, shirts) will be available for purchase at https://www.teepublic.com/user/flagship-inc
All proceeds from the sales will be donated to The Trevor Project – a nonprofit organization that provides resources and support services aimed at helping young LGBTQ+ see a bright future for themselves.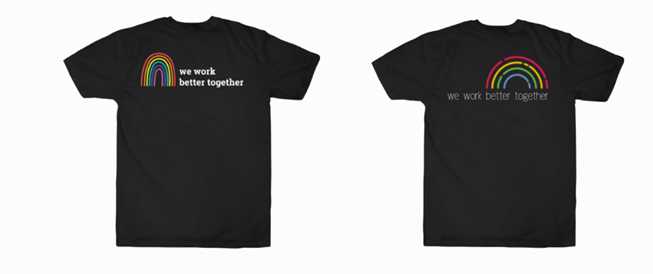 Here at Flagship, we work better together, and we want our efforts to soundly reflect that all year long, for all communities.
Happy Pride Month!