This month we are celebrating the achievements of Asian Americans and Pacific Islanders. Below, are a variety of accomplishments and accolades produced by the AAPI community.
N95 Respirator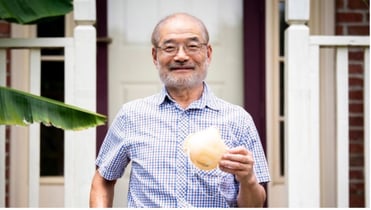 In the 1990s, Peter Tsai, a Taiwanese American materials scientist invented the N95 respirator. While it was originally intended for industrial use, the mask is now utilized across multiple industries. This includes the medical field. During the pandemic, many found themselves to be better protected with the use of the N95 mask. In fact, Dr. Tsai came out of retirement in 2020 to study the best sanitization and usage methods.
Marvel/DC Comics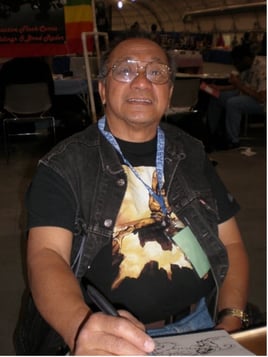 Ernesto "Ernie" Chan is a Chinese American comic artist. He is most known for his work on Conan the Barbarian, Batman and Detective Comics. He was a long-standing artist with DC and much of his work is recognized by the public. During the later part of his career, he designed art for popular video games, such as Eternal Champions. In 1980, Chan received an Inkpot Award for his work.
Olympic Karate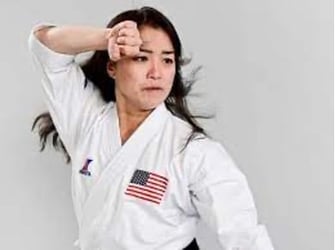 Sakura Kokumai, a world-renowned Japanese American athlete, competed in the 2020 Summer Olympics in the women's kata, a karate event. She has competed in a series of other notable tournaments such as the 2012 World Championships, where she came in 3rd. She also competed in the 2019 World Combat Games, taking 3rd place as well. Her highest title was given to her at the Pan American games in 2019. There, she ranked 1st.
USB Technology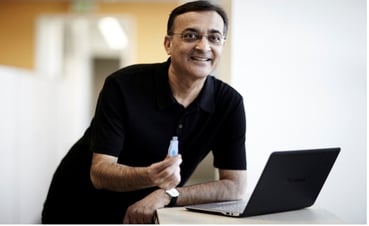 Ajay Bhatt, an Indian American computer architect created what would become the USB. In the 1990s he began to study the concept and was backed by the company he was working for. In 1994, the USB was created, allowing multiple types of devices to share and download information effectively.
YouTube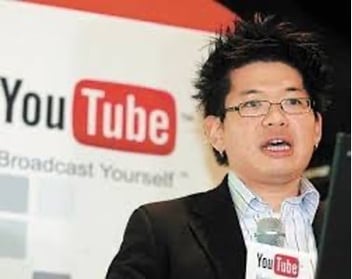 Steven Shih Chen, a Taiwanese American entrepreneur, purchased the YouTube.com domain name in 2005 with two of his former employees. As the company grew, Chen was named the company's first chief technology officer. His primary duties included perfecting the user base and ensuring that there were no issues relating to uploading and streaming videos. Without his support, the watching experience on YouTube would be nowhere near what it is today.
Farm Workers' Rights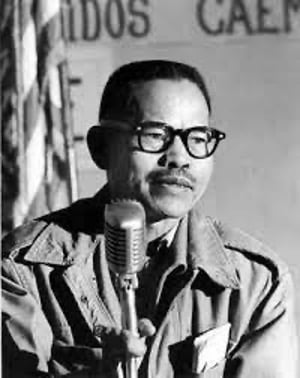 Larry Itliong, a United States immigrant from the Philippines, spent several decades as a union leader and labor organizer. He eventually formed the Filipino Farm Labor Union in 1956. This union combined with another to form the United Farm Workers. The result of this organization was "wage increases, a medical plan for farm workers, five clinics, a day care center and a school," according to Dolores Huerta, a former member of the union.
Olympic Swimming/Surfing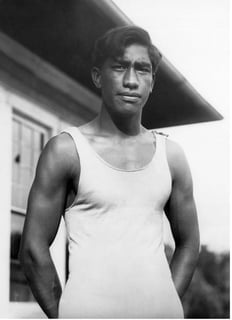 Duke Kahanamoku, a Hawaiian-born athlete, was a five-time Olympic medal winner in swimming. In 1912, he entered the Olympics and won both a gold and silver medal. In 1920, he won gold in both of his events and in 1924, took home a silver medal. He is also credited with popularizing surfing as a sport. Kahanamoku traveled to a variety of exhibitions, both swimming and surfing, and often raised money at these events to contribute to WWI war efforts.
Yahoo!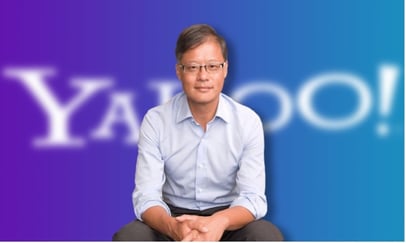 Jerry Yang, a Taiwanese American inventor, began working with a classmate on "Jerry and David's Guide to the World Wide Web." This later was renamed to Yahoo! Due to the rapid success of the company, Yang stepped in to serve as the CEO from 2007 to 2009. He later served on the board of directors for the company. After leaving the board, he decided to invest his knowledge and wealth into other startup companies. He now mentors and funds over 50 businesses.
NASA Engineering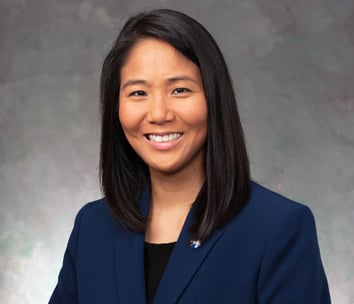 Josephine Santiago-Bond is a Filipina American who currently resides as the Chief of Advanced Engineering Development at NASA. She began as an intern and worked her way up to become the branch's executive. Along the way, she secured a master's degree in 2005. In 2017, she worked on a lunar mission.