Black History Month was created to focus attention on the contributions of African Americans. It honors all Black people from all periods of U.S. history, from the enslaved people first brought over from Africa in the early 17th century, to African Americans living in the United States today.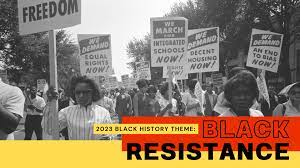 HISTORY
Black History Month's first iteration was Negro History Week, created in February 1926 by Carter G. Woodson, known as the "father of Black history." This time in history established the field of American education.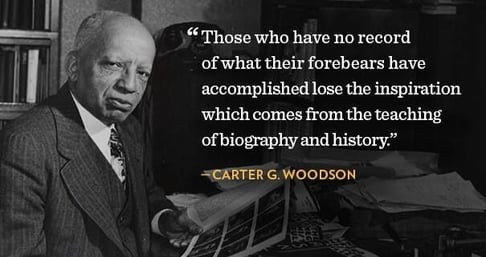 As the founder of the Association for the Study of Negro Life and History (ASNLH), Woodson was one of the first scholars to study the history of the African diaspora. He encourage people with all different types of social backgrounds to express Black experiences, stating, "Those who have no record of what their forebears have accomplished lose the inspiration which comes from the teaching of biography and history."
Woodson chose the week of February as it coincides with the birthdates of both former US President Abraham Lincoln and social reformer Frederick Douglass. Both gentlemen played a role in helping to end slavery. As part of Negro History Week, Woodson asked the public to broaden their study of Black history and not start new tradition.
Then, in the late 1960s, the civil rights movement began the process of growing more awareness of the Black identity. President Ford officially recognized Black History Month in 1976, urging Americans to take the opportunity to honor the often neglected accomplishments of Black Americans in many areas of our country's history. It was not until Congress passed National Black History Month into law in 1986 that our nation started to officially observe this time of year and created awareness of the struggle for freedom and equal opportunity.
TODAY
Every February, we remember the struggles and triumphs of African Americans throughout history. We celebrate figures like Harriet Tubman, who led hundreds of slaves to freedom on the Underground Railroad; Martin Luther King Jr., who fought for civil rights and racial justice; and Rosa Parks, who refused to give up her seat on a segregated bus. We also recognize lesser-known figures who have made significant contributions to society, such as inventor George Washington Carver, scientist Mae Jemison, and educator Mary McLeod Bethune.
This year, the theme for Black History Month is, "Black Resistance," which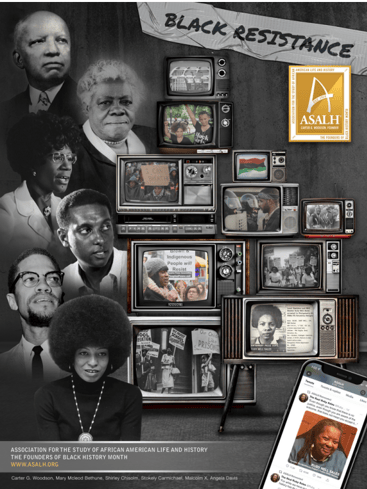 explores how, "African Americans have resisted historic and ongoing oppression, in all forms, especially the racial terrorism of lynching, racial pogroms and police killings, since the nation's earliest days." (source article on History.com)
In Canada, they celebrate it in February. In countries like the United Kingdom, the Netherlands, and Ireland, they celebrate it in October.
Woodson's vision for black history as a means of transformation and change is still quite relevant and quite useful. Black History Month is a time to spread awareness and learn more, while continuing to support the Black community's histories, traditions, and culture.