As Women's History Month comes to an end, it is important to highlight and emphasize the amazing accomplishments of women of all different backgrounds and cultures. Below are six groundbreaking women who have changed the course of history for the better.
Malala Yousafzai was born in July of 1997 in Pakistan. She is most well-known for her activism regarding women's rights and education. Yousafzai rose to prominence in her early years, participating in a documentary and eventually appearing on TV. She was becoming more recognizable within the community for her outspoken nature and ability to share her thoughts constructively. Unfortunately, due to her recent debut in the spotlight, an attempt on her life was made. However, Yousafzai recovered and continued sharing her story outwardly and with pride. The incident was covered widely and picked up by news stations internationally, granting her an even larger platform to spread her message. In the years following, she pushed for a more well-rounded education system in the Middle East and even opened a school in Lebanon specifically tailored to refugees. In 2013, she founded the Malala Fund — an organization dedicated to giving women 12 years of free and safe education. That same year, her memoir I Am Malala was published. In it, she shares details of her advocacy and the importance of standing by your beliefs. Today, she continues to lead the movement towards safer, high-quality education and the protection of women and their rights by amplifying the voices of those involved in her community and internationally. She is a pioneer for women and children across the globe and is truly the definition of "change can happen at any age."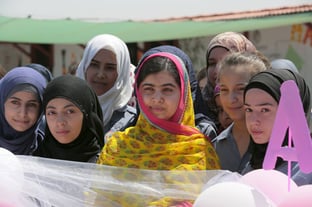 Marie Curie — a Polish/French physicist and chemist — is known for her renowned research on radioactivity. She began her early scientific career in France after attending Flying University, an institution of higher learning in Poland. While in France, she began conducting research on behalf of the Society for the Encouragement of National Industry. This research focused on the magnetic properties of various steel. From there, she began working with the makeup of atoms, eventually leading her to discover two elements and the benefits of radioactivity in medicine. As a result of her groundbreaking findings, she became the first woman to receive the Nobel Prize and the only person ever to receive a Nobel Prize in two scientific fields. From there, she became the first female professor to teach at the University of Paris. Curie provides a constant reminder that women are a vital and integral part of the workforce. Through her work, significant advancements were made possible in various medical spaces.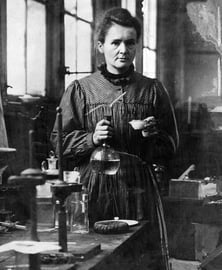 Sarojini Naidu was an Indian political activist and poet. Naidu was essential to many of the movements in India, including civil rights, women's rights and anti-imperialism. Following her education in the United Kingdom, Naidu returned to India and became involved in politics. In 1917, she co-founded the Women's Indian Association — an organization working to allow women to participate in politics and hold legislative positions. In 1925, she was appointed the Indian National Congress President, and in 1947, she became the Governor of the United Provinces following India's independence. Later on in life, she began to receive recognition for her poetry, which often told a story through British Romanticism. She was commended for her vivid details and imagery, which eventually led her to publish a series of poetry-based works. Her work continues to live on, and we honor her outstanding writing. Naidu allows us the opportunity to explore women in leadership roles and enable female voices to be heard during political and national discourse.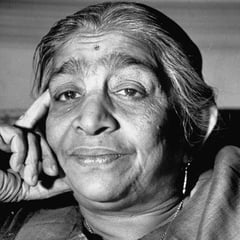 Harriet Tubman was an American abolitionist and activist. She was born in Maryland and spent most of her early years enslaved. In 1894, Tubman escaped to safety in Philadelphia and slowly provided support and rescue to those in a similar situation. Tubman would continuously return to Maryland to help retrieve people and bring them to a place of safety. She used a system of safe houses and careful transportation to guide individuals into other states; this was known as the "Underground Railroad." Tubman made roughly 13 trips back to Maryland and helped free many people from slavery. After that, she worked as a nurse, cook and spy during the Civil War. Her role was critical in the release of over 700 enslaved individuals. Harriet Tubman has proven countless times that women exude bravery in the face of adversity.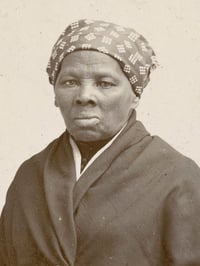 Patsy Mink was an American attorney and politician from Hawaii. She is revered for her legislative work in women's rights and education — making advances in both during her career. During the 1950s, Mink began dealing with politics. With Hawaii in consideration for statehood, Mink was elected to the Hawaiian Territorial Legislature. From there, she served on the Territorial Senate. While working at the legislature, she authorized a bill supporting "equal pay for equal work," emphasizing the importance of gender equality in the workforce. After serving in the Territorial Senate, she served in the U.S. House of Representatives from 1965-1977 and again from 1990-2002. She was the first woman of color and Asian-American woman elected to Congress. Her work was mainly concerned with education. She helped foster the beginnings of the Early Childhood Education Act and the Elementary and Secondary Education Act — both supporting funding and resources for education systems of all kinds. Mink will always be remembered as a courageous woman dedicated to opening doors and providing opportunities for women, children and minorities across the United States.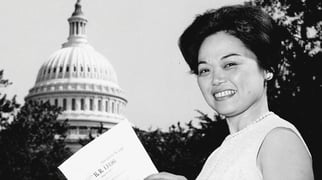 Wilma Mankiller was an activist, social worker and the first woman elected to serve as Principal Chief of the Cherokee Nation. Her early advocacy began in the late 1960s when she became involved in the Occupation of Alcatraz — a 19-month-long Native American protest. From there, she spent time as a social worker. Upon returning to Oklahoma, Mankiller was hired by Cherokee Nation as an economic stimulus coordinator. She led the Community Development Department. Her work in the department attracted the eyes of everyone in the community, and her projects were featured in a movie detailing her life. In 1983, she ran as a deputy to the Principal Chief and won, becoming the first woman to serve in her position. Two years later, she became Principal Chief, serving for ten years. Under her guidance, new health clinics were built, early education was developed, and job training programs were instated. After her time in politics, she authored numerous books, further continuing her advocacy. Wilma Mankiller is the embodiment of female leadership and through her work, the development of Cherokee Nation can be seen today.