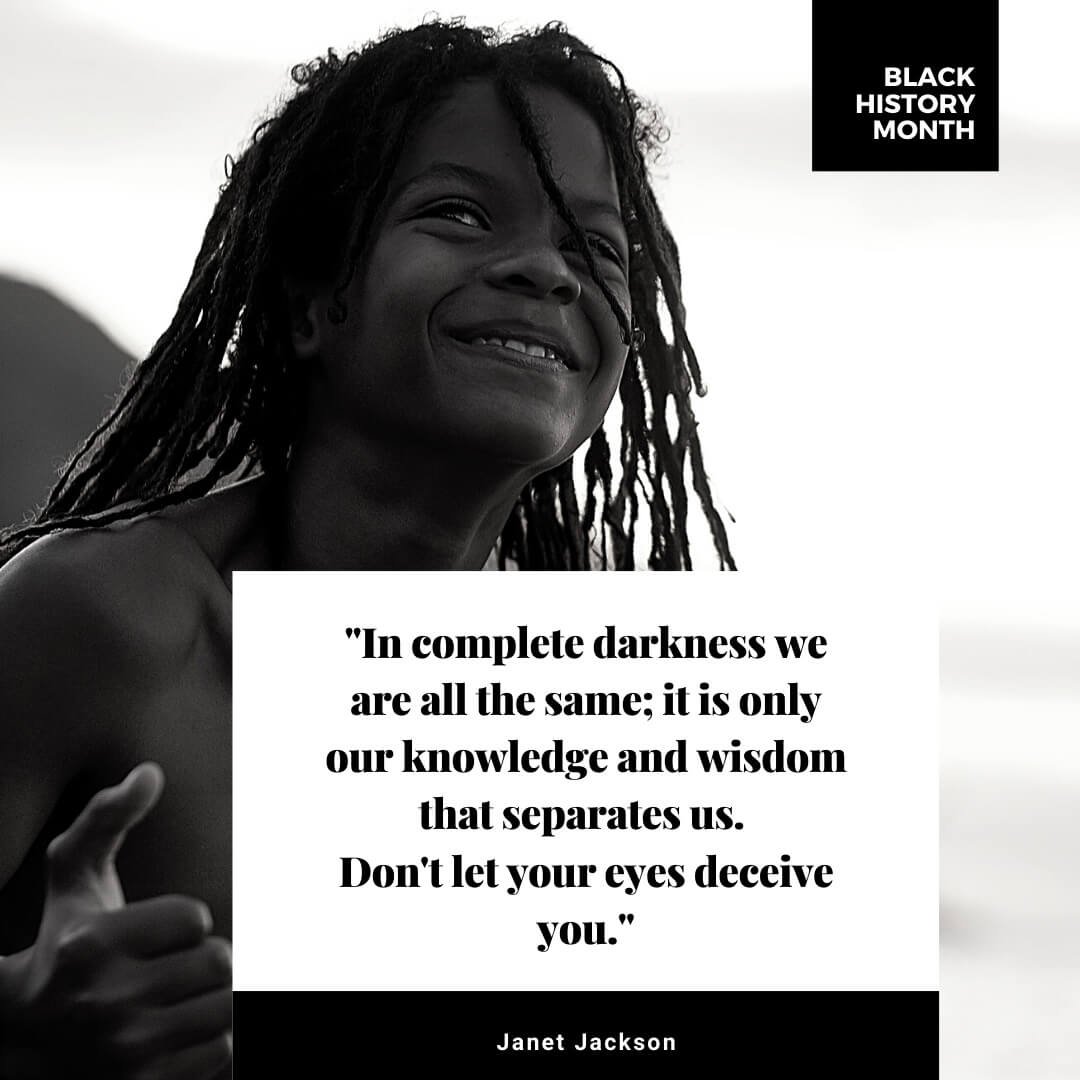 "In complete darkness we are all the same; it is only our knowledge and wisdom that separates us. Don't let your eyes deceive you."
-Janet Jackson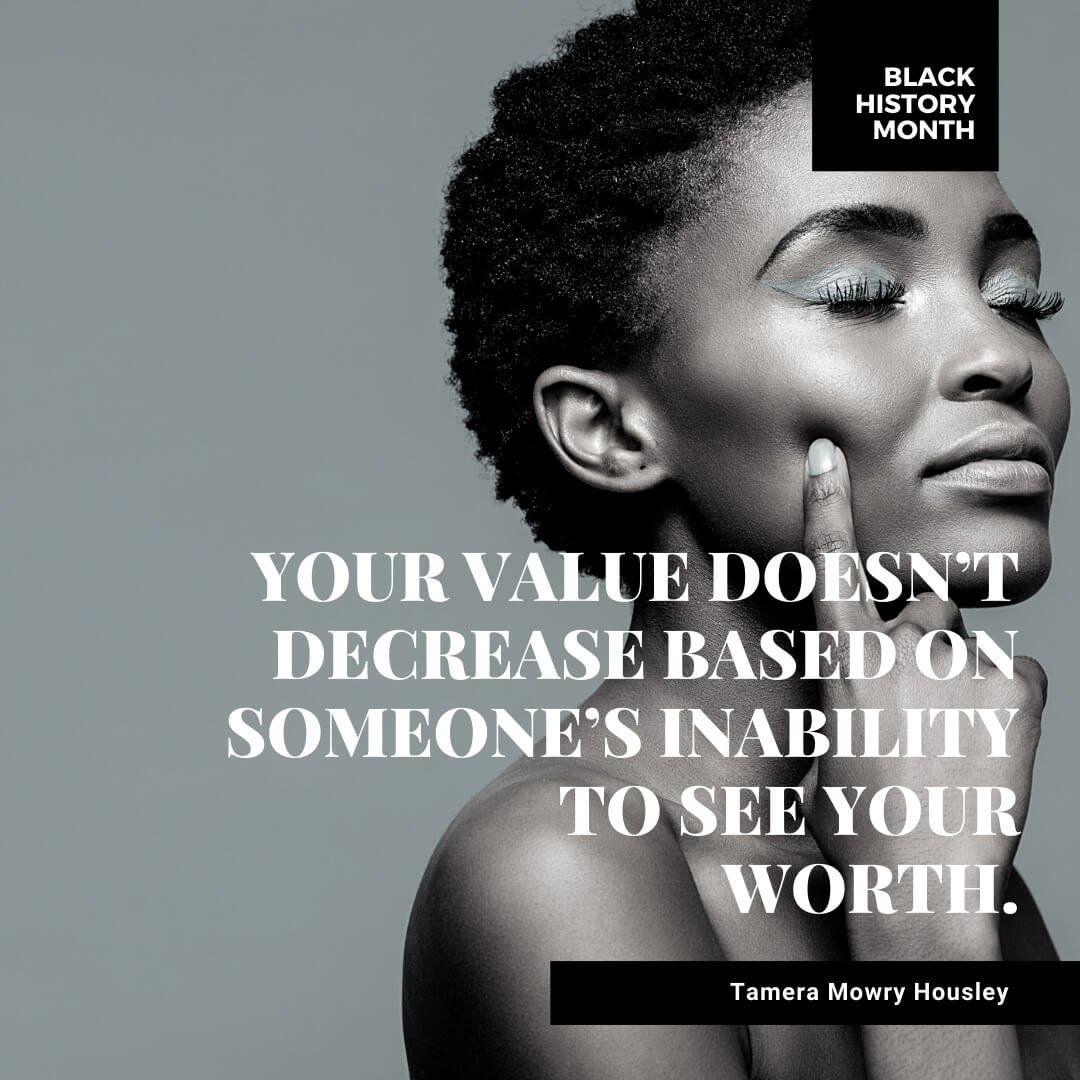 "Your value doesn't decrease based on someone's inability to see your worth."
-Tamera Mowry Housley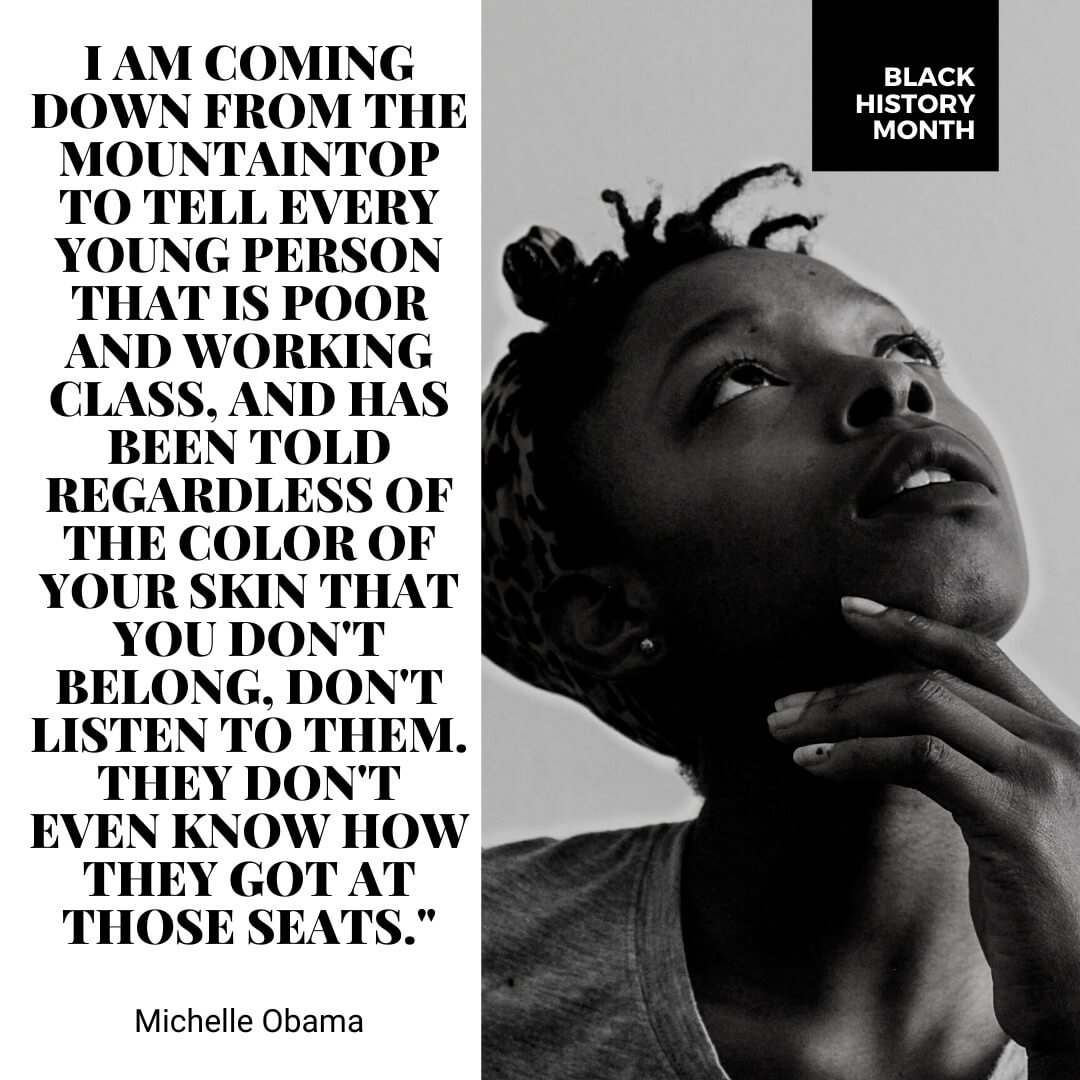 "I am coming down from the mountaintop to tell every young person that is poor and working class, and has been told regardless of the color of your skin that you don't belong, don't listen to them. They don't even know how they got at those seats."
-Michelle Obama