March is Women's History Month, a time to celebrate the contributions and accomplishments of women throughout history. In the spirit of this month, we wanted to highlight some great books and podcasts that focus on the important role women have played in shaping our world.
Podcasts:

Next Women Generation – if you're looking for some career inspiration, this is the perfect podcast for you.

Womanica – where the ladies at? In just 5 minutes a day, learn about different incredible women from throughout history.

Stuff Mom Never Told You – conversations about the challenges facing women today and throughout history.

Thank Her Now – a bi-weekly podcast to talk about the importance of women thanking and celebrating themselves.

What's Her Name – hear important stories about women you might not have heard of before.

Profess-Hers Podcast – your favorite TV shows, books, and movies, discussed through a different lens.

I Weigh with Jameela Jamil – celebrating progress, not perfection through conversation with thought-leaders, performers, activists and friends.
Books: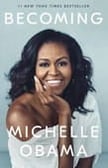 Becoming by Michelle Obama – an uplifting memoir giving a deeper look into the life and history of the former First Lady.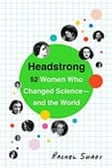 Headstrong: 52 Women Who Changed Science—and the World by Rachel Swaby – this book profiles 52 women who have made significant contributions to science, from Ada Lovelace, the world's first computer programmer, to Rosalind Franklin, whose work was crucial to the discovery of the structure of DNA. Each woman's story is told in an engaging and accessible way.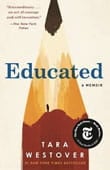 Educated by Tara Westover – recounting how she overcame her survivalist Mormon family in order to go to college and emphasizes the importance of education in enlarging her world.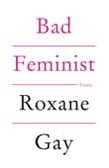 Bad Feminist by Roxane Gay – from politics to pop culture, this collection of essays explores what it means to be a feminist and acknowledging the ways in which the author falls short of her own ideals.

Strong Women: 15 Biographies of Influential Women History Overlooked by Kari Koeppel – a book about powerful, strong women you don't often learn about in school, who quietly broke barriers and made a lasting impact.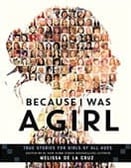 Because I Was a Girl by Melissa de la Cruz – an inspiring collection of true stories by women and girls about the obstacles, challenges, and opportunities they've faced because of their gender.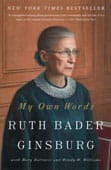 My Own Words by Ruth Bader Ginsburg – from her early work as an advocate for women's rights to her tenure on the Supreme Court, a collection of speeches and writings by the late Supreme Court Justice Ruth Bader Ginsburg.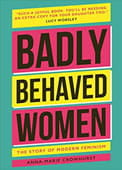 Badly Behaved Women: the History of Modern Feminism by Anna-Marie Crowhurst – From bra burning and body hair to Beyoncé and body positivity, feminism has come a long way.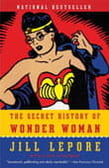 The Secret History of Wonder Woman by Jill Lepore – a great read about the parallels between Wonder Woman and the fight for women's rights.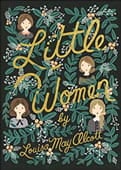 Little Women by Louisa May Alcott – a classic story of a family of women bonded while the patriarch of the family is off at war, and a timeless message of love, sisterhood, and fighting for what you want in life.