Hispanic Heritage Month is here, and we are celebrating the theme, "Driving Power, Prosperity, and Progress in America." In this blog post, we highlight four Hispanics/Latinos who rose to positions of power and exude great strength to get to make an impact on the world.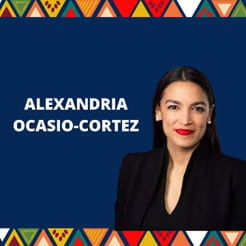 Alexandria Ocasio-Cortez
Alexandria Ocasio-Cortez, also known as AOC, became the youngest woman ever elected to Congress, at the age of 29. After a successful grassroots campaign that won a great deal of support, AOC entered the United States House of Representatives for New York's 14th district in January 2019. An advocate for workplace democracy, Medicare for all, tuition-free college and abolishing the U.S. Immigration and Customs Enforcement (ICE), AOC is an advocate and powerful voice for Hispanic and Latino families.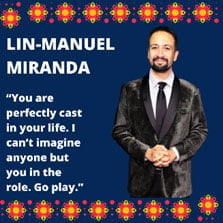 Lin-Manuel Miranda
Lin-Manuel Miranda is a composer, actor, writer, and activist. His most famous accomplishment is writing the hit Broadway musical Hamilton, which became a pop culture phenomenon and earned the Tony Award for Best Musical in 2016. He has won an Oscar, a Pulitzer Prize, a Kennedy Center Honor, and was given the MacArthur Foundation's genius grant in 2015. He is also noted for his charitable work, particularly relating to debt and disaster relief in Puerto Rico, his home country. Outside of his accomplishments and charitable efforts, Miranda leverages his influence and achievements to support young artists from disadvantaged communities and provide access and opportunity into the art and music industry.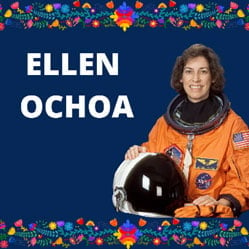 Ellen Ochoa
In 1988, Ellen Ochoa joined NASA as a research engineer and was selected to be an astronaut in 1990. Three years later, she became the first Hispanic American woman to go to space, as part of a mission to study the Earth's ozone layer. Ochoa completed three more missions and later became the Johnson Space Center's first Hispanic director. She was inducted into the United States Astronaut Hall of Fame in 2007 for her impact as an engineer and astronaut. She now speaks to students across the country, especially in Hispanic communities, about getting involved in engineering and space exploration. Her confidence and persistence have opened doors for the Hispanic community and will forever have an impact on space exploration.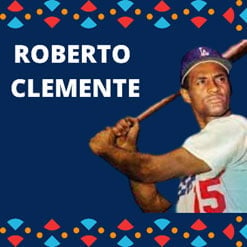 Roberto Clemente
Roberto Clemente was a pioneer for Hispanic Americans in Major League Baseball. In 1973, he was the first Hispanic baseball player to be inducted into the National Baseball Hall of Fame, and he paved the way for the Hispanic/Latino baseball players of the future. By the end of his career, Roberto had joined the esteemed 3,000-hit club, won four batting titles, twelve Gold Gloves, two World Series, a National League MVP award, and a .317 lifetime batting average. Today, a number of Hispanic and Latino baseball players exude their talent and follow his footsteps and legacy.
In addition to these four, many Hispanics and Latinos have been influential throughout history. What's inspiring is that even though doors may have been closed, these individuals were willing to push boundaries, take power into their own hands, and make a name for themselves and future generations. Here's to the power of taking risks and becoming an expert in your field.
Happy Hispanic Heritage Month!