Congratulations to Theresa and Efren! Thank you both for bringing your best to Flagship every day!
Theresa Mariano-Sather
Promoted to: Regional Operations Manager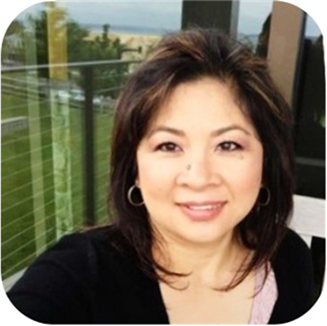 Theresa has 18 years of experience in the janitorial business, half of them with Flagship.

Her dedication and work ethic have been recognized with past promotions: from an Administrative Assistant to a Safety Coordinator, to Office Manager, and then moving into Operations as an Account Manager.

Theresa has a Bachelor of Science Degree in Mathematics from the College of the Holy Spirit in the Philippines. Before migrating to the United States, she held the position of Science Research Specialist in the Philippine Department of Energy.

She enjoys traveling with her devoted husband, Evan, and two wonderful daughters, Tonet and Theya. She loves learning and experiencing the different cultures as well as strengthening the family bond that these trips have created.
---
Efren Figueroa
Promoted to: Director of Operations
Efren has over 20 years of experience in the industry. Since joining Flagship in 2013, he has had several roles, most recently as a Regional Operations Manager.

In that role, Efren focused on improving staff productivity, client relations, and delivering on expectations for our customers by applying a mix of strategic planning, analytics, and real-world application.

When not servicing our clients, Efren enjoys spending his leisure time with his wife Monica of 20 years and their 5 children, Efren 21, Kaitlynn 16, Adrianna 13, Lukas 8, and 2-year-old Miles. They enjoy time as a family playing board games and watching movies.
If you want to share your thoughts or personal story – please send an email to idea@flagshipinc.com.